When you learn to love yourself, you become better able to love someone else. People with high self-respect tend to have more satisfying, loving, and stable relationships precisely because they know that they need to first find their worth, esteem, and happiness within themselves. Relationships are hard. No couple is perfect. But help is available with well-trained therapists. Couples struggle with several stressors, including arguments, conflicts, communication problems, feeling stuck,
At JOLC we provide support for a range of challenges that couples experience, including Commitment, Trust / Jealousy, Communication, Chronic Arguments, Feelings of Betrayal, Infidelity, Sexual Difficulties, Sex and Intimacy, Gender Roles, Painful Pasts, Life Decisions, Parenting Conflicts, Marriage/ Cohabiting Conflict, Premarital Concerns, Financial Issues, Managing Work, Stress, and Relationship, Depression, Stress and Anxiety, Infertility, Chronic Pain, Emotional Dependency, Trauma/PTSD, Abuse, Anger Management Issues, hopeless, lonely, or disconnected, and life transition issues. Together, we can work with you to deepen your bonds and strengthen your relationship, or if necessary, make an important stage of life decisions about the current state of your relationship.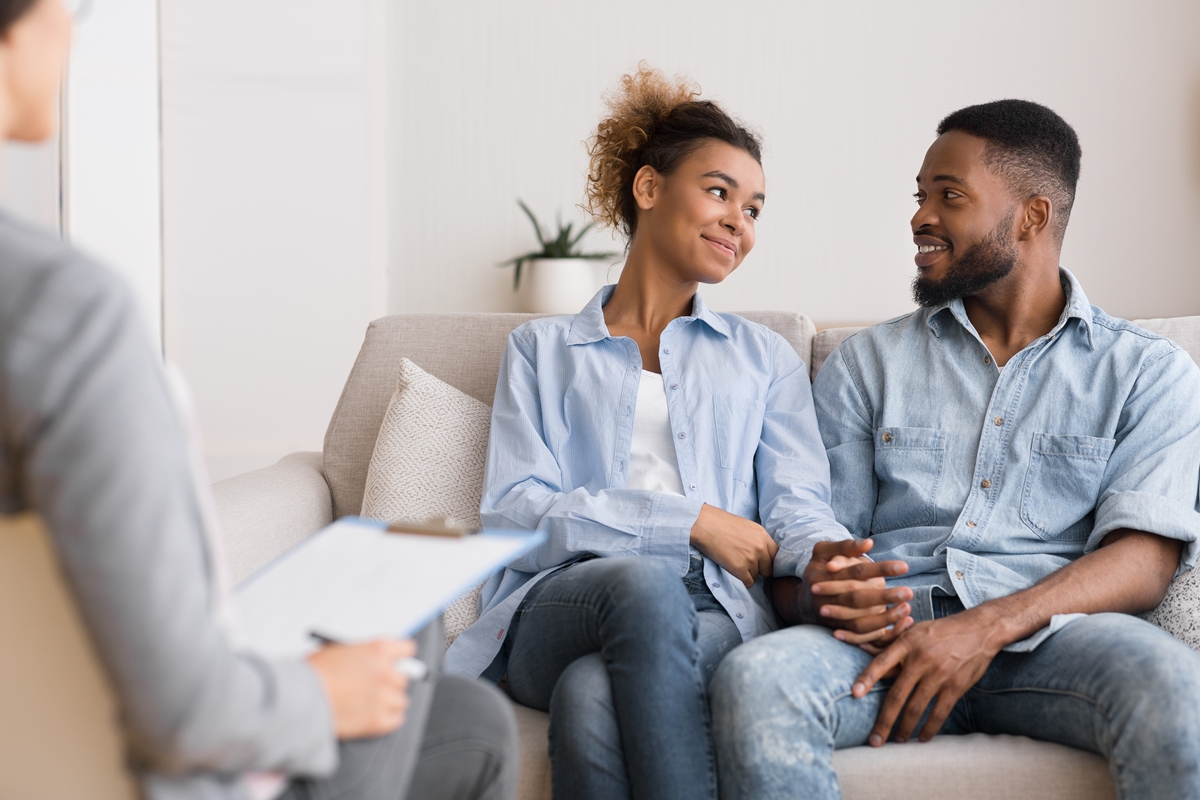 "Your future can be bright even if your disagreements tend to be very negative. The secret is learning the right kind of damage control."
-John Gottman
In your relationship…
Are there trust issues in your relationship?
Are you wondering if it's possible to heal after an affair?
Do you find yourself having the same fight over and over?
Are you concerned about your partner using alcohol or drugs?
Are you concerned about verbal, emotional, physical and or financial abuse?
Are you wondering how to move forward in your relationship?
Do you seem able to put energy into everything but each other?
Do you feel like there is no spark left?
Are you struggling with a serious issue such as a health crisis, unemployment or extended family concerns?
Are you concerned about parenting?
Are you parenting against each other?
Are you faced with a major life transition such as becoming parents, blending two families, facing an empty nest, or adjusting to being retired?
Are you questioning what the point of trying is?
Coming in for therapy together can help.
We all come to our adult partnered relationships with ideas and behaviors that we have collected over the years: from our original families, from society, and from past relationships and other life experiences as well as expectations. Gaining an understanding of all these factors in a safe and supportive environment can help lessen conflict and begin to bring you back into a loving connection with each other. The strength of the bond of a couple can be tested and challenged and partners can get stuck in programmed responses and behavior. This can create a cycle of behaviors and emotions that repeat themselves until new behaviors and strategies break the negative patterns. Couples get locked into protective reactions (some withdraw, others pursue) but illuminating the dance and uniting the couple against their negative cycle can produce more positive lasting results.
Who can take advantage of couples counseling?
Couples therapy is beneficial for any kind of relationship. For example, a recently engaged couple might find premarital counseling an invaluable opportunity to address relationship expectations prior to getting married. Another couple, together 25 years, might discover couples therapy is an effective way for them to regain a sense of excitement and romance in their relationship.
Couples therapy can resolve a current problem, prevent an exacerbation of problems or simply provide a "check-up" for a happy couple that is experiencing a period of transition or increased stress. Common areas of concern addressed in couple's therapy include issues with money, parenting, sex, infidelity, in-laws, chronic health issues, infertility, gambling, substance use, emotional distance, and frequent conflict. Contact us today to start your sessions of couples counseling.
How Counselling Works:
You come in as a couple;
We go over introductions;
As a couple you complete the Statement of Understanding;

We go over the Confidentiality Agreement to ensure that you understand what the professional and legal limitations are;

We discuss 'Ground Rules' for effective couples counselling – which includes creating as 'Safe' a space as possible, regardless of where the both of you are on the emotional wellness scale.

Then the therapist would like to hear from each of you in your own words about what is happening in your relationship and what brings you to counselling. This is your opportunity to tell your story from you own perspective. Each of you will always be asked to respond to what is being so that both voices are honored.

After you have both presented your issue, then we work together to identify a mutual goal for counselling.

Based on the initial assessment session, the therapist might recommend individual counselling, concurrent with couples – or at times, based on the readiness, willingness and ability of the couple to do the work required to change and improve their relationship together – for the couple to focus on working on themselves individually until they are ready to work together. If the couple is not ready for couples counselling, the therapist will provide additional community resources.

The therapist is on 'both' sides and encourages you both to unite and take on the view of "the couple versus the problem on the table" – that way the goal worked on is mutual, and not individually motivated. Whereas in individual counseling the therapist is fully supportive of the client, in couples counseling the therapist strives to find a balance between the conflicting needs and goals of each partner.
Please be aware that it will take a few sessions and active work in between sessions for you as a couple to notice any positive changes in your relationship. Chances of leaving the initial session feeling mentally drained and exhausted are high and so it is highly recommended that you both make a commitment to engage in self-care activities on purpose – after the session. This might require for the both of you to individually take the time to do what you need to recharge and then do something together as a couple.
Remember that you have a choice – even if the choices are 'crappy, crappier and crapiest' – you still get to make a choice. You are encouraged to actively participate in making daily choices that enhance not only your healing and overall wellness – but your partner, family and friends as well. According to Dr. Maya Angelou "Courage – you develop courage by doing small things like just as if you wouldn't want to pick up a 100-pound weight without preparing yourself." – each of you are at different stages in your goal of being able to 'life up a 100-pound weight' – and success requires that you work together; encourage and train each other.
"Couples often ignore each other's emotional needs out of mindlessness, not malice."
-John Gottman